Complete Office Systems Analysis, Repair and Maintenance for your Mac
Throughout the entire Los Angeles area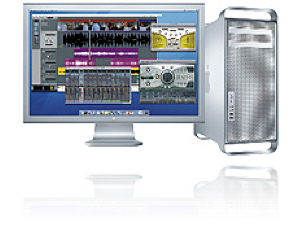 MacDoctors provides full-service technology solutions for Film and TV Production companies, Post Houses, Advertising Agencies, Recording Studios, Audio Post Facilities and Editing Companies.
Whether it's a one-time emergency call or a maintenance contract, we will solve any issue using resourceful, innovative and cost-effective solutions.
MacDoctors
offers hourly rates
20% lower
than the industry standard as well as exceptional value on maintenance contracts.
MacDoctors
will evaluate your office systems already in place and offer you the best solutions for your needs to maximize efficiency and minimize cost
Complete support and troubleshooting of all Apple Mac hardware
and software

Preventive maintenance of all Apple equipment and systems

Component-level repair and upgrades of all Apple Mac laptops,
desktops and hardware

Infrastructure planning and maintenance

Cabling planning, installation and upkeep

Nomenclature implementation and documentation

Moves, Adds & Changes

Emergency service including nights and weekends

Network planning, installation, configuration and administration-

including cross-platform

Analysis of your existing network and recommendations for
expanding, repairing or altering it to fit your goals

Server installation and maintenance

Wired and wireless networking solutions as well as hardware
and software support to provide full Internet implementation

Networking installation, setup, repair and administration

Network Backup and Data Protection

Enjoy full-access File Sharing as well as Inkjet and Laser Printer
setup and sharing















How can MacDoctors help you?

Call (310) 733-9066 or write to us at macfixla@mac.com



MacDoctors

provides service, support and repair all Macs in the following LOS ANGELES areas:
BEL AIR ESTATES, LOS ANGELES, CA 90049, 90077 BEVERLY GLEN, LOS ANGELES, CA 90077, 90210 BEVERLY BLVD, LOS ANGELES, CA BEVERLY HILLS, LOS ANGELES, CA 90210, 90212 BEVERLYWOOD, LOS ANGELES, CA BRENTWOOD, LOS ANGELES, CA 90049 BRENTWOOD BLVD, LOS ANGELES, CA 90049 BURBANK (GLEN OAKS), LOS ANGELES, CA 91504 BURBANK (WOODBURY UNIV), LOS ANGELES, CA 91510 BURBANK, LOS ANGELES, CA 91501, 91502, 91506, 91523 CENTURY CITY, LOS ANGELES, CA 90067 CIVIC CENTER, LOS ANGELES, CA 90012 COMMERCE, LOS ANGELES, CA 90040 CRENSHAW, LOS ANGELES, CA 90008 CULVER BLVD, LOS ANGELES, CA CULVER CITY, LOS ANGELES, CA 90230, 90232 DOWNTOWN BRENTWOOD, LOS ANGELES, CA 90049 DOWNTOWN LOS ANGELES, LOS ANGELES, CA 90013, 90014, 90015, 90017, 90021, 90029 EAGLE ROCK, LOS ANGELES, CA 90041 EAST LOS ANGELES, LOS ANGELES, CA 90022 ECHO PARK, LOS ANGELES, CA 90026 EL SEGUNDO, LOS ANGELES, CA 90245 ENCINO, LOS ANGELES, CA 91316 91436 FEDERAL BLDG (LAWNDALE), LOS ANGELES, CA 90261 FAIRFAX BLVD, LOS ANGELES, CA GARDENA, LOS ANGELES, CA 90247, 90248, 90249 GLENDALE (LA CRESCENTA), LOS ANGELES, CA 91214 GLENDALE (TROPICO), LOS ANGELES, CA 91204-91205 GLENDALE (VERDUGO CITY), LOS ANGELES, CA 91046 GLENDALE, LOS ANGELES, CA 91201-91208 GLEN OAKS (BURBANK), LOS ANGELES, CA 91504 GRIFFITH PARK, LOS ANGELES, CA 90027 HANCOCK PARK, LOS ANGELES, CA 90004 90020 HERMOSA BEACH, LOS ANGELES, CA 90254 HIGHLAND PARK, LOS ANGELES, CA 90042 HOLLYWOOD, LOS ANGELES, CA 90028, 90038, 90068 HOLLYWOOD BLVD, LOS ANGELES, CA HOLLYWOOD HILLS, LOS ANGELES, CA 90049 LA BREA BLVD, LOS ANGELES, CA LA CIENEGA BLVD, LOS ANGELES, CA LAWNDALE, LOS ANGELES, CA 90261, 90260 LAX AREA, LOS ANGELES, CA 90045 LONG BEACH, LOS ANGELES, CA, LOS ANGELES, CA LOS ANGELES, LOS ANGELES, CA 90007, 90008, 900010, 90011, 90012, 90013, 90014, 90015, 90016, 90017, 90018, 90019, 90020, 90021, 90022, 90023, 90024, 90025 LOS FELIZ, LOS ANGELES, CA 90027 LOYOLA MARYMOUNT UNIVERSITY / LMU, LOS ANGELES, CA MALIBU, LOS ANGELES, CA 90265 MANHATTAN BEACH, LOS ANGELES, CA 90266 MAR VISTA, LOS ANGELES, CA 90066 MARINA DEL REY, LOS ANGELES, CA 90292 MID CITY, LOS ANGELES, CA 90019 MONTECITO HEIGHTS, LOS ANGELES, CA 90031 NORTH HILLS, LOS ANGELES, CA 91343 NORTH HOLLYWOOD, LOS ANGELES, CA 91601, 91602, 91604, 901605, 901606, 91607 NORTH LOS ANGELES, CA ORANGE COUNTY, LOS ANGELES, CA OCEAN PARK BLVD, LOS ANGELES, CA OLYMPIC BLVD, LOS ANGELES, CA PACIFIC PALISADES, LOS ANGELES, CA 90272 PALOS VERDES ESTATES, LOS ANGELES, CA 90274 PARK LA BREA, LOS ANGELES, CA 90036 PICO BLVD, LOS ANGELES, CA PICO HEIGHTS, LOS ANGELES, CA 90006 PICO RIVERA, LOS ANGELES, CA 90660 PLAYA DEL REY, LOS ANGELES, CA 90293 PLAYA VISTA, LOS ANGELES, CA 90094 RANCHO PALOS VERDES, LOS ANGELES, CA REDONDO BEACH, LOS ANGELES, CA 90277, 90278 ROBERTSON BLVD, LOS ANGELES, CA ROLLING HILLS ESTATES, LOS ANGELES, CA 90274 ROLLING HILLS, LOS ANGELES, CA 90274 SANTA MONICA, LOS ANGELES, CA 90401, 90402, 90403, 90404, 90405 SANTA MONICA BLVD, LOS ANGELES, CA SEPULVEDA BLVD, LOS ANGELES, CA SHERMAN OAKS, LOS ANGELES, CA 91403, 91423 SILVERLAKE, LOS ANGELES, CA 90026 STUDIO CITY, LOS ANGELES, CA 91604 TARZANA, LOS ANGELES, CA 91335, 91356 TOLUCA LAKE, LOS ANGELES, CA 91602 TOPANGA, LOS ANGELES, CA 90290 TORRANCE, LOS ANGELES, CA 90501-90506, 90277, 90278 UCLA, LOS ANGELES, CA 90095 UNIVERSAL CITY, LOS ANGELES, CA 91608, USC 90089 VALLEY VILLAGE, LOS ANGELES, CA VAN NUYS, LOS ANGELES, CA, VENICE, LOS ANGELES, CA 90291VENICE BLVD, LOS ANGELES, CA WEST BEVERLY, LOS ANGELES, CA 90048 WEST BRENTWOOD, LOS ANGELES, CA 90049 WEST FAIRFAX, LOS ANGELES, CA 90035 WEST HOLLYWOOD, LOS ANGELES, CA 90069 WEST LOS ANGELES, CA WESTCHESTER, LOS ANGELES, CA 90045 WESTWOOD, LOS ANGELES, CA 90024 WILSHIRE BLVD, LOS ANGELES, CA WILSHIRE, LOS ANGELES, CA WOODLAND HILLS, LOS ANGELES, CA 91364, 91367 WORLD TRADE CENTER (LONG BEACH), LOS ANGELES, CA 90831-90832
Apple, Mac, Macintosh and the Apple logo as well as all the terms in the paragraphs
above including all pictures of said products are registered trademarks and are owned by
Apple Inc., registered in the U.S. and other countries.
©2007-2011 macfixla.com